'A Little Beyond' - Dmitrii Gruzdev of Gaijin Entertainment on breaking into game design at 22
Before studying game design at Dundee's Abertay, Dmitrii Gruzdev sealed his first professional gig with Gaijin Entertainment. Meriting luck, drive, and a confidence in his interests, he tells ironeko about what lead him here; his advice for aspiring designers; and the rift between university and real world experience.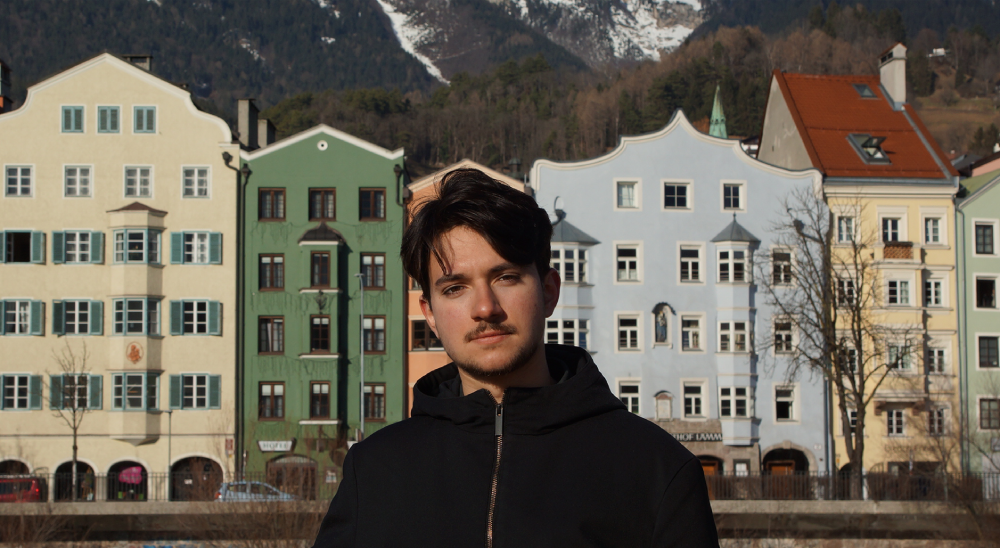 Dmitri secured a job at Gaijin Entertainment after showing off his specialist historical and military theory knowledge in an interview.
How did you find your first game dev job at Gaijin Entertainment ?
'In my second year of a Bachelors in Management, I came to a realisation that life is kind of meaningless. And unless you're doing something compelling, you're miserable.
So I started to attend game design courses in Moscow - which were completely useless. But at the time, in my Bachelors I had a minor in History, with an emphasis on WW1 and WW2.
And in fourth year, because I attended game design courses, I knew people and we were always sending each other jobs. And I found the job I currently have. When I read the description it seemed like a perfect fit because it was about creating content for a WW2 First Person Shooter [Enlisted].
I applied for the job. It asked for three years of experience; I had zero years of experience.
Until that moment, I'd only worked as a used car salesman, and as a web content manager. So in my CV, I emphasised that I had no experience, but I had this uni-level education of history, and also this military education (from classes you can take instead of serving as a private in an army [compulsory in Russia]). And somehow I got an interview.'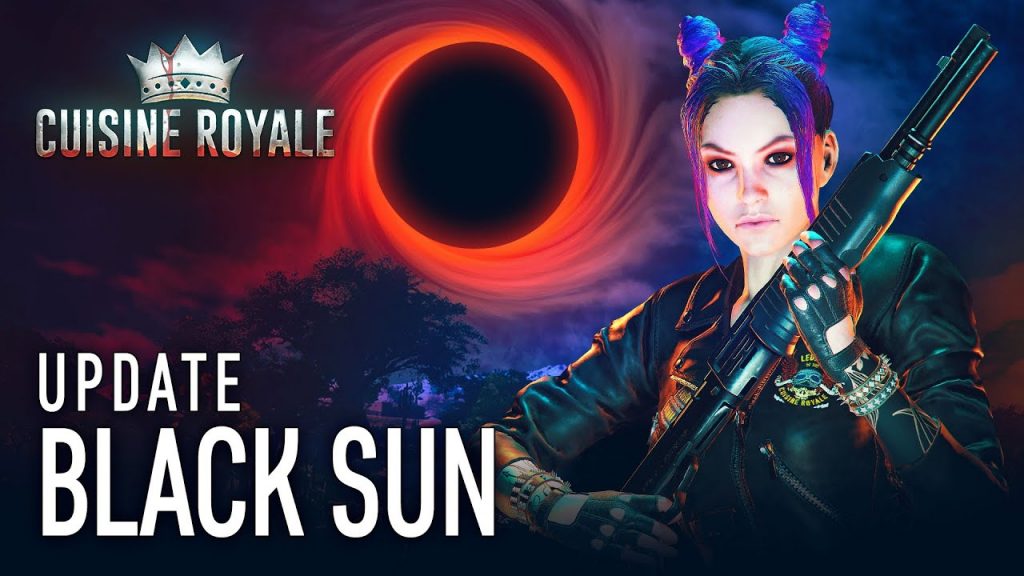 Cuisine Royal's major update 'Black Sun' was added in February 2020.
After joining Gaijin Entertainment, Gruzdev was also asked to help add weapons for the latest update to their popular multiplayer shooter 'Cuisine Royal'. The game has received overwhelmingly positive reviews on Steam and is free to play!
How much of the knowledge you use as a designer is self-taught?
'I guess 95%! Learning on-the-job is kind of self-taught, because no one sits next to you and teaches you how to do it; and they tell you something then won't repeat it because they have their own stuff to do. Then you just have to figure it out.
Then when I came to uni, I was amazed. It turned out that most of my fellow students didn't know how to use Source Control, for example. And how did I learn that? I'd just used it on a daily basis as part of my job.'
Can you tell me more about Gaijin Entertainment's Enlisted?
'Enlisted is a realistic WW2 shooter where you play not as a soldier but as a squad. So if you die, you don't wait to re-spawn - you instantly re-spawn as another soldier. And this is the core, kind of new idea in our game.
But we also place huge emphasis on realistic WW2 weapons, uniforms, etc., and we hope our game will appeal to audiences that look for a realistic experience of WW2.'
What's it like balancing your studies with this remote work as a designer?
'Horrible [laughs]. So you're sitting in a classroom and there's your lecturer, and you get a message from your superior saying you uploaded the wrong file... So you have to run to your flat to fix it! It's a lot of pressure.
I remember I once even had a Skype call with my superior while at uni!
So at first it was really difficult. But then somehow I balanced it by paying most of my attention to my work. All my tutors understand that I have a job. And because game design is IT, outside of extreme situations, you can always just message someone.
What I feel myself is when I have a lot of uni and work, I kind of suffer but still I feel good about what I'm doing. Then I kind of have more free time.
And when I have a bit more of free time, it starts to feel like I am missing out on something useful I could be doing what feels wrong. It's a weird paradox.'
Abertay University offers a Professional Masters, which Gruzdev praises for being unique in Europe.
A lot of people talk about Dundee as an epicentre for Scottish game development. What do you think of that?
'My humble opinion is that, for Scotland definitely, Dundee has significance. You can judge by the number of game institutions here, so it's more than 20 studios... Most of them are independent, but still a lot of them.
In terms of the whole world, it's far more significant than any other small town - but it's still on the borders of worldwide games development.'
Do you have any practical advice for aspiring game designers here?
'Yes, I guess I do. The thing I see with many designers is that they make games development a hobby. And "it should be a hobby - if you want to turn it into a career"... In my opinion what's bad about this approach is that when you start working in the industry, it's your work.
The whole educational experience is a hobbyist experience. Far from work experience.
So my biggest advice is try to treat it as a job. Try to be more focused. And for designers, learn scripting - learn code. It drastically improves your employability, as well as your value as a developer.
No matter what your discipline is, in the end you are developers. Even an artist is a developer. And game is code. So learn to code. No matter what you do as a designer, you should understand code, and be ready to work with scripts and data.'
If you could go back and give yourself one piece of career advice, what would it be?
'Don't study Management! [laughs]
And I would say, as an 18-year-old school graduate, you don't really know what to do with your life. So you can't judge your younger self for taking a stupid Bachelors... But if you're more conscious than me at that age, you should go for a more practical Bachelors because it gives you a lot.
And I would tell myself 'be more conscious', because life flies. It's real quick. And be more conscious about your life in general, so you don't end up unhappy with what you're doing.
University education is important, but it's also about how you do it. Go a little beyond, and still achieve something more than what the course offers you.'
I came away from my chat with Gruzdev impressed with his work ethic and how well he carries the academic and professional workload he's taken on. His early success at a company as big as Gaijin Entertainment is a testament to how resourcefulness is (even more than having the right degree) paramount to making it in a competitive industry.
This article is the second in a series of ironeko interviews with young creatives we feel are really going somewhere. Our first (with experimental Hip Hop artist Elliot Stradling), is a great read!