Three sites for UI patterns design inspiration
One of the regular challenges I come across while designing is making sure that I'm following UI patterns. Dribbble can only take you so far, and that's when I like to look for design inspiration in real apps. Here's some sites that I use daily for just that!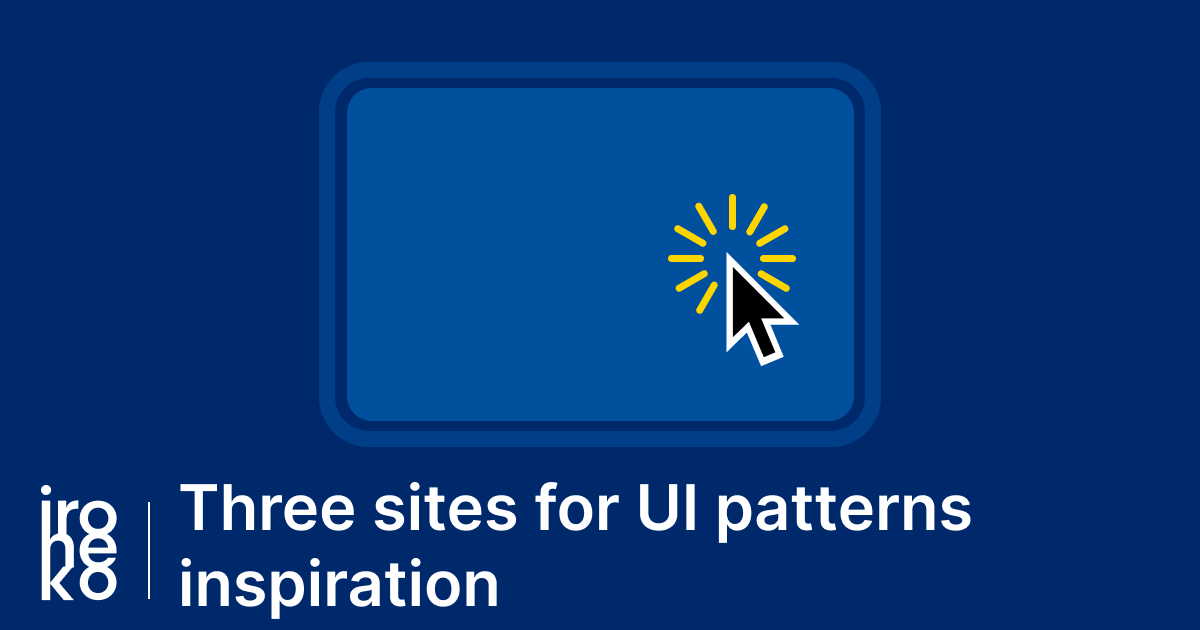 Mobbin: Mobile Apps design inspiration
Mobbin.design is my go-to inspiration for mobile app inspiration. It features an extensive library of screenshots of iPhone apps, from famous ones like Tik Tok to more niche examples like Hey.
While being able to see a lot of screenshots is very useful, my favorite feature is, by far, the pattern lookup.
Mobbin's pattern lookup allows you to filter screenshots by element, pattern and category, meaning it's extremely easy to find inspiration quickly for the exact thing you need.
I've only recently started diving into app development, and Mobbin has been an absolute godsend. Without it I would've had to install dozens of apps just to delete them again.
Lookup Design: Website design inspiration
Websites have much more variety in patterns, so finding coherent UI inspiration can be very hard. Thankfully there's plenty of sites that collate different UI patterns for websites. However, the one that I keep finding myself going back to is Lookup.design - UI Examples.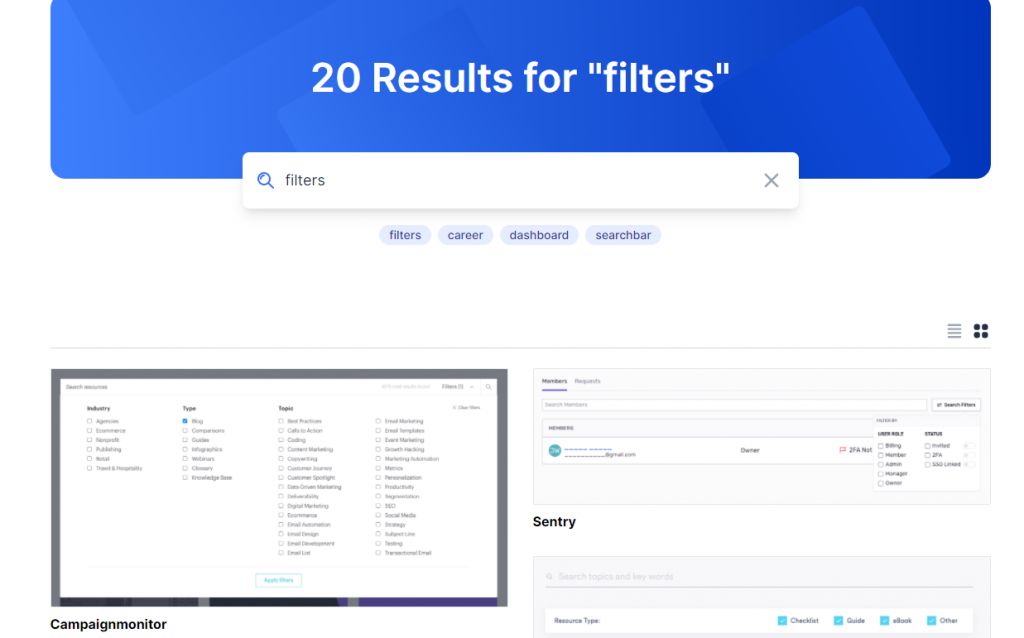 What sets Lookup apart from the others is its clear interface and easy to access library of images. Searching different components is a breeze thanks to the site's search bar and the pattern images are nice and big. All my laptops are 13'', so not having to zoom into a website to get information is always a nice surprise.
Once again, Lookup features designs from a variety of different companies, from giants like Adobe to many lesser known start-ups.
Nicelydone: Web app design inspiration
Nicelydone.club is definitely the rarest inspiration site of the bunch as it actually mostly offers screenshots from web apps.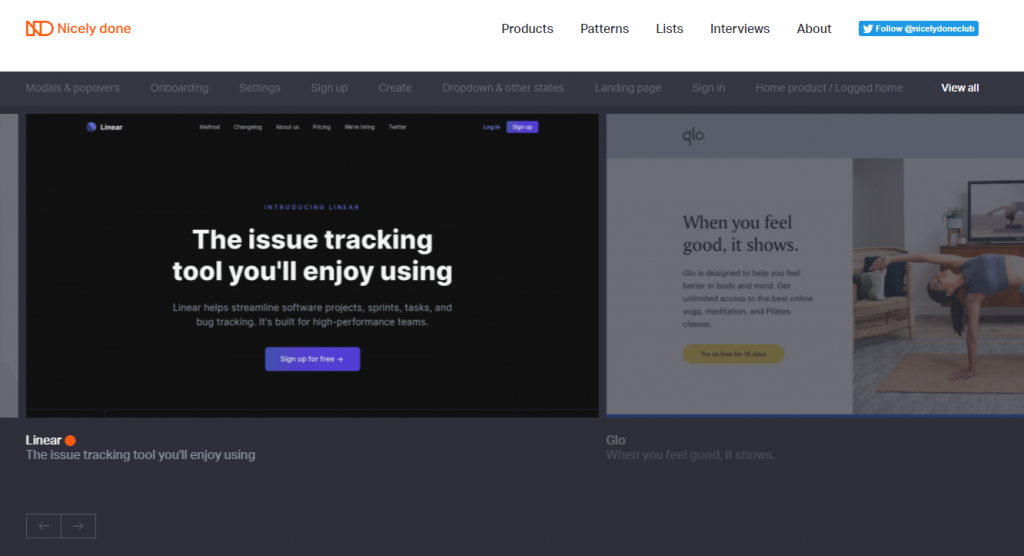 If you've ever looked for inspiration to design a web app, I don't need to tell you just how hard it is to find sources for inspiration and screenshots, so Nicelydone covers a great niche.
While perhaps a bit harder to navigate than the previous two websites, its selection of patterns and products is just as good if not better. The ability to filter by business categories as well as pattern is very welcome.
Looking for more design inspiration for your projects? Check out our favorite websites by design agencies!